Among many new shows this season is the show The Crazy Ones.  It stars Robin Williams, one of my favorite male actors.  The show is about Simon Roberts (Robin Williams), an executive at a Chicago advertising agency. He works with his tightly wound daughter, Sydney (Sarah Michelle Gellar). There are an additional two hot guys in the show: James Wolk and Hamish Linklater.
Dirty and extremely hairy Robin Williams shows off his dick, ass and ball sac in The Fisher King. Even though he is a little small doesn't mean he can't do anything he wants with it! Williams is playing Simon Roberts in the new show.
James Wolk is another in the show with a spectactular hairy chest. I can imagine rubbing my hands down his unbelievable body.  I am hoping the new show will get him to bare his chest as often as possible. Wolk is joining the cast of the new show as Zach Cropper.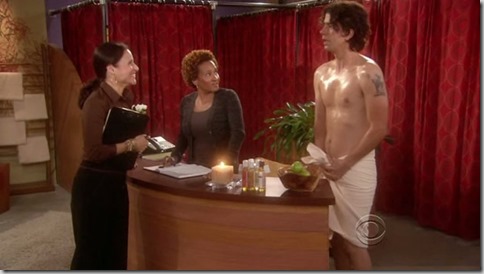 What exactly Is Hamish Linklater hiding under that towel? How sexy is seeing Linklater shirtless and wet? It would be nice to run your hands, lips, tongue all over his sexy Twink body! Linklater is joining this cast as Andrew.