Male Stars recently published these shocking naked pictures of Prince Harry in Las Vegas!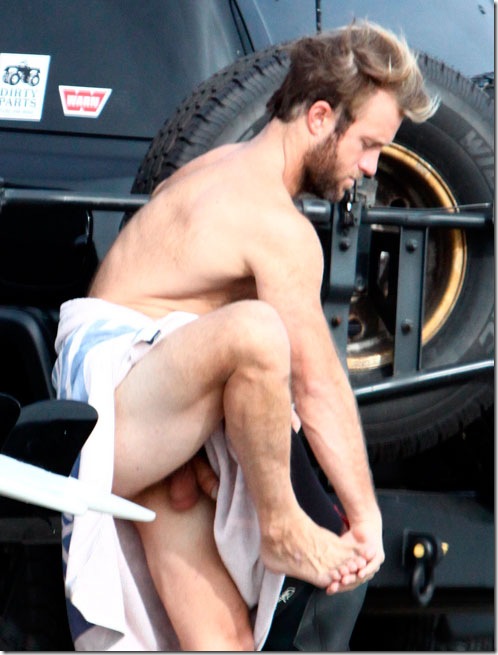 This is a classic paparazzi shot of actor Scott Caan, son of legendary James Caan, as he tried to do a quick change on a movie set.
Nude Brad Pitt is busy hauling around the Pitt-Jolie herd these days, but once upon a time he was player, hooking up with all kinds of celebs and getting snapped up by the paparazzi full frontal nude.