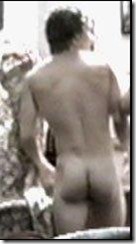 Mark Wahlberg's bulge is exactly like I have always pictured it. It almost looks like he has a partial hard on. He is definitely proud of his body. It is no wonder. Look at it! His ass. What can I say?!
Check out Wahlbert in the new film Lone Survivor.
Check out tons of your favorite male bulges and asses here!